YOUR EVERYDAY VIRTUAL DRIVE
A Google Streetview + Chrome first. 
Using the latest Google Chrome technology, the experience asks visitors to input an everyday journey of their choosing. The website then creates a simulation of their route by stitching Google Streetview and Maps information together whilst simultaneously calculating fuel economy, CO2 emissions and range statistics.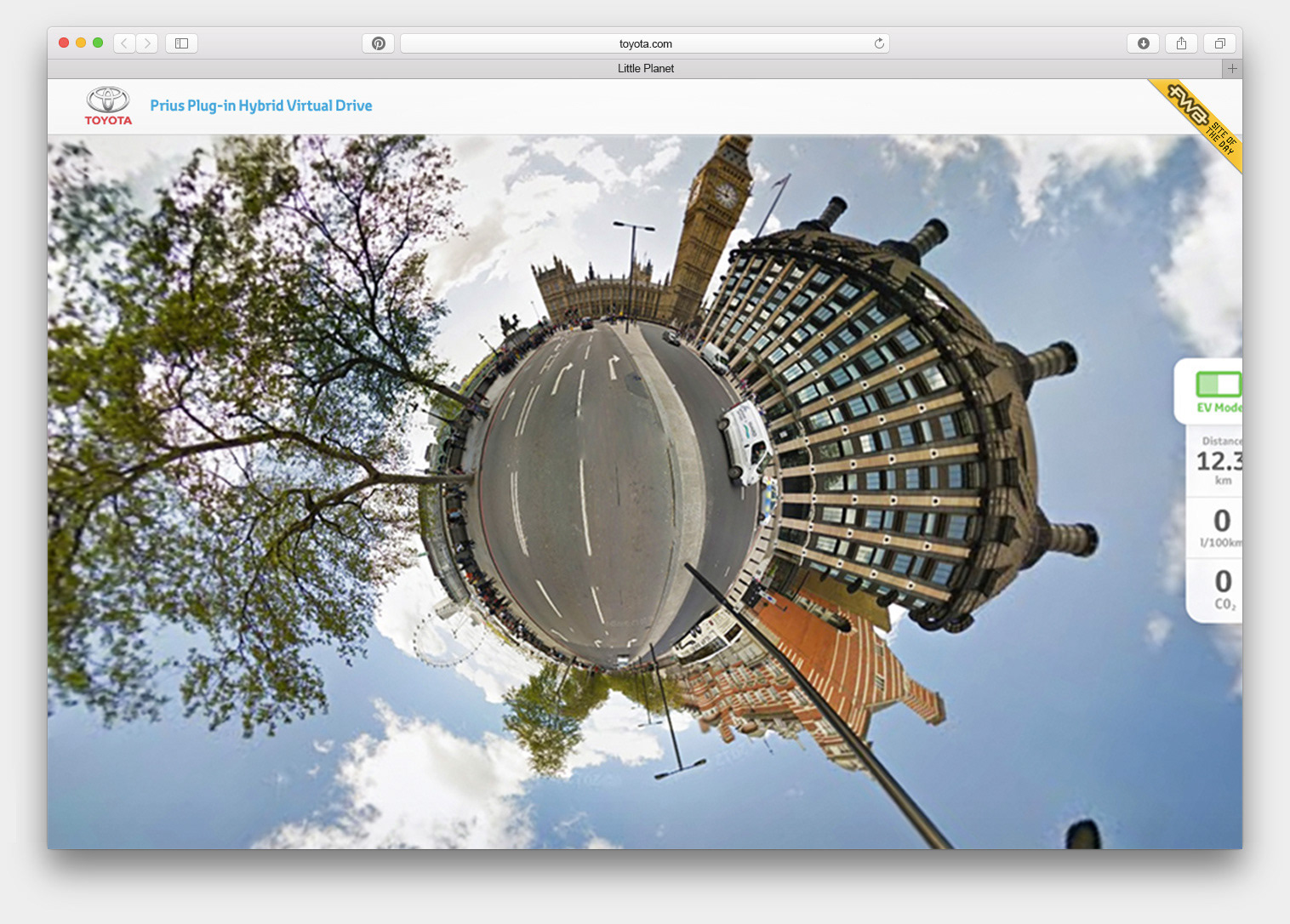 Global campaigns localised for the UK and Italian markets.
Print and OOH are original executions.
The following TVC is an adaptation of the global ad.
The film was partly reshot and altered in post-production.